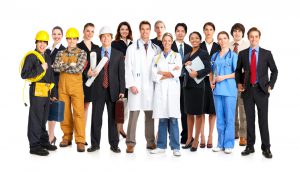 Personal Skills Accreditation
AKAP Accreditation Organization is the first international private organization to accredit and certify your personal skills. It helps Applicants to prove and confirm their skills to employers and wherever it can be declared.
Personal skill accreditation is the ongoing act of assessing your life goals and values and building your skills and qualities to reach your potential. They can contribute to your maturity, success and satisfaction.
Many people strengthen their personal development skills throughout their lives to better themselves and reach their goals. They can do this through education, advice from a mentor, self-help and more.
Personal skills are qualities and abilities that help you grow both personally and professionally. In other words, they are skills that help you nurture your personal development.
Understanding and improving skills can help you maximize your potential. This process is also known as self-development or personal growth.
Personal skills are important because they allow you to create strategic and tactical plans for personal and professional growth towards your goals. It can be helpful to hone personal development skills so that you can naturally work them into your daily routines and use them to:
Achieve personal and career goals
Advance in your career
Improve your strengths and talents
Build and improve your self confidence on the best way
Find fulfillment and satisfaction
Get hired easier
We are here to accredit your skills and prove you to all the world.
After choose and add requested skill for certify to cart, applicants must checkout the cart and sent us following:
1- Completing the application form
2- Introducing 2 references with complete information for communication and inquiry
3- Proving the date and time of skill activity (maximum up to 2 years ago)
4- Relevant videos and photos in order to proving and performing the skill (Social Media)
5- Diplomas, educational certificates and any certificate related to skill
6- Applicant's resume related to skill
7- Applicant's photo (passport size)
8-Two identification documents included applicant photos such as passport, driver license, etc.