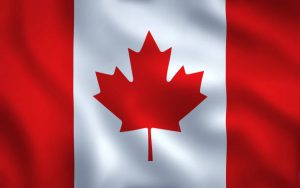 About the AKAP
AKAP Accreditation Inc. is a registered Canada Federal incorporation with registry ID (12677130) to accredit a variety of companies and personal skills. Many of countries has a national private accreditation body. In the Canada it is the AKAP. Our primary task consists of accrediting and renewing the accreditation of conformity-assessment bodies: laboratories, inspection bodies, certification bodies and verification bodies. This is to ensure that trust in the quality of products and services are genuinely justified.
Our clients
Our clients are conformity-assessment bodies:
laboratories
inspection bodies
certification bodies
verification bodies
Conformity-assessment bodies assess whether products and services from suppliers meet the specified requirements. They do this for every imaginable field of work: health, environment, constructions, energy, food, transport and finance, to name but a few. In the event of a positive assessment the supplier is issued with a statement of conformity in the form of a certificate or report.
It is important that conformity-assessment bodies are expert, impartial and independent because only then statements they issue are useful and reliable. The AKAP therefore checks that these bodies meet the European (EN) and international (ISO or ISO/IEC) standards. If they do they receive an accreditation mark – an audit of the audit.
You will find a list of all of our clients in the list of accredited bodies.
Fields of work
When assessing conformity-assessment bodies we distinguish between different disciplines:
calibration
testing
inspection
certification (product, management system, person)
verification
The way in which a conformity assessment is conducted therefore differs greatly. For example it can involve testing a sample in a laboratory, measuring the critical components of a complex installation, analyzing an organization and its production processes or having people sit examinations. The subjects are also very diverse. Accreditation ranges from DNA testing to websites, from free-range eggs to career advisers, from lifts to asbestos inspections and so on. And our field of work is expanding constantly.
Vision, mission and core values
Vision
The AKAP provides services:
in a professional, transparent, independent and ethical way;
via competent, motivated staff and external networks of experts;
in accordance with the specified national and international requirements.
Mission
The core activity of the AKAP is the provision of accreditation services. As the national accreditation body the AKAP ensures that stakeholders are able to justifiably trust all of the statements of conformity and assessment reports issued under its supervision.
Core values
The AKAP is based on the following core values:
competence
impartiality and independence
market focus
people focus
integrity
transparency
It is that commitment, based on our core values, that specifically offers our clients a genuine guarantee of trust.
We provide accreditation services to all countries around the world. Join us today as a member of international community.