Automotive sales & services dealership
When you want to buy a car or have a claim, it's important to take your vehicle to an accredited dealership of your choice that is qualified for sales and after-sales services.
Accreditation is the recognition from an accrediting agency that an Automotive sales & services dealership maintains a certain level of sale and after-sale services standards.
Accredited dealerships have demonstrated that they meet stringent standards and have made the commitment to ensure they have the right training, tooling, and equipment to complete proper and safe services.
We recommend to automotive dealerships be accredited and qualified to sell and repair vehicles.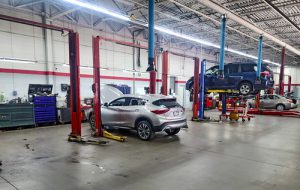 Apply Online for Accreditation of Automotive Dealership