CE – Certificate of Product Compliance with European Standards
Further details
The word CE stands for "Conformité Européne, " or "European conformity," in other words, it is derived from the two words "Community European" meaning "United Europe."
The CE mark indicates the compliance of the product with the rules and specifications defined in the United Europe. Products that succeed in obtaining this logo can be marketed in all countries of the European Union and the European Free Trade Union (except Switzerland and Liechtenstein) without any restrictions on sales, and with the CE logo, they are allowed to enter European markets.
The CE mark indicates the conformity of the product with the patterns and instructions defined in this union. In other words, having this mark indicates the observance of the minimum basic requirements defined in the field of production of products to protect the health and safety of the consumer as well as the environment.
The European CE certification process for different products that are subject to the official CE order is as follows:
-Legislative coordination of all regions in Europe
-Create financial reserves for products
-Increase product safety
-Ability to monitor officials with the same process that can be controlled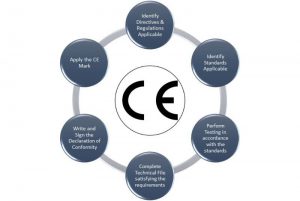 CE marking is an administrative marking that indicates conformity with health, safety, and environmental protection standards for products sold within the European Economic Area (EEA). (It is not a quality indicator or a certification mark.) The CE marking is also found on products sold outside the EEA that have been manufactured to EEA standards. This makes the CE marking recognizable worldwide even to people who are not familiar with the European Economic Area.
The CE marking is the manufacturer's declaration that the product meets EU standards for health, safety, and environmental protection.
The mark consists of the CE logo and, if applicable, the four digit identification number of the notified body involved in the conformity assessment procedure.
"CE" is sometimes indicated as an abbreviation of "Conformité Européenne" (French for "European Conformity"), but is not defined as such in the relevant legislation. The CE mark indicates that the product may be sold freely in any part of the European Economic Area, irrespective of its country of origin.
By affixing the CE marking to a product, a manufacturer declares that the product meets all the legal requirements for CE marking and can be sold throughout the EEA. This also applies to products made in other countries that are sold in the EEA.
There are two main benefits CE marking brings to businesses and consumers within the EEA:
Businesses know that products bearing the CE marking can be traded in the EEA without restrictions.
Consumers enjoy the same level of health, safety, and environmental protection throughout the entire EEA.
CE marking is a part of the EU's harmonisation legislation, which is mainly managed by Directorate-General for Internal market, Industry, Entrepreneurship and SMEs. The CE marking for Restriction of Hazardous Substances is managed by Directorate-General for Environment. Comprehensive guidance on the implementation of EU product rules can be found in the so-called Blue Guide.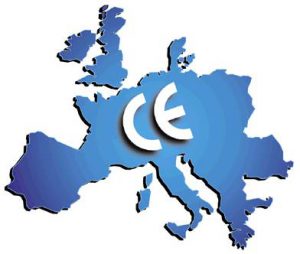 Benefits of ISO implementation:
– Increase customer and consumer confidence
– Increasing the quality of products/services
– Reduce waste and losses in products/services and ultimately reduce costs
– Save on consumables and increase profits
– Planning, implementation of affairs in the form of a predefined international system
– Improve performance, increase productivity and speed in affairs
– Increase efficiency and customer satisfaction
– Reducing the number of complaints
– Improvement and uniformity in the quality of products/services
– Timely delivery of products/services
– Global competition
– Prevent or reduce unexpected events
– Earning points in tenders, obtaining ranks and grades from government organizations, providing evidence in exports
Other benefits are:
– Advertising use in headers, company site and all advertising matters
– Earn points in selecting sample units
– Reduce waste and waste time
– Creating confidence inside and outside the organization
– Transparency of processes and indicators
– Ensuring that customer needs and expectations are met
– Production of product/service with better quality
– Help with more marketing and sales and create demand
– Increasing the productivity and motivation of human resources
– Correcting errors and preventing their recurrence
– Improving communication within the organization
– Prevention of non-compliant product/service production
– Develop sales methods and provide after-sales service