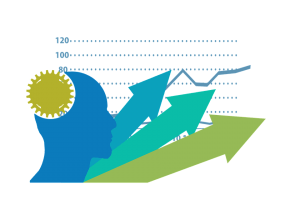 Organizational excellence is defined as the ongoing efforts to establish an internal framework of standards and processes intended to engage and motivate employees to deliver products and services that fulfill customer requirements within business expectations. It is the achievement by an organization of consistent superior performance, for example, outputs that exceed meeting objectives, needs, or expectations.
Component Definitions:
An organization is a group aggregated and combined under specific leadership to function as a single entity for a particular purpose.
Excellence is a measure of consistently superior performance that surpasses requirements and expectations without demonstrating significant flaws or waste.
Organizational excellence continues the progress established by a foundation such as total quality management, in which all levels of the organization participate in continual improvement.
ORGANIZATIONAL EXCELLENCE MODEL AND FRAMEWORK
One program highlighting the traits and attributes of organizational excellence is the Malcolm Baldrige National Quality Award. In the Baldrige Excellence Framework, the attributes of organizational excellence include:
Leadership

Strategic planning

Customer and market focus

Measurement, analysis and knowledge management

Human resources/workforce focus

Process management

Business results