HALAL – Food Production and Baking in Islamic Rules
Further details
HALAL is an Arabic word and is 'what is allowed and what is accepted' and  in other words what is permissible for Muslims.
Halal as a global standard, a measure of the quality of healthy and healthy food in the world, is a factor in the development of food and food industry exchanges between Islamic and non-Islamic countries.  Adherence to Halal standards is especially necessary for importing products into Islamic countries and consuming Muslim communities in non-Islamic countries, so, it is the task of Islamic governments to pave the way for formulating of this type of business by establishing the necessary standards, which will require the development of specific guidelines, bylaws and clear guidelines.
The extent of ​​Halal industry is divided into two parts: products and services.
Halal is an Arabic word that translates to "permissible or lawful" into English.
In the Quran, the word halal is contrasted with haram (forbidden). This binary opposition was elaborated into a more complex classification known as "the five decisions": mandatory, recommended, neutral, reprehensible and forbidden. Islamic jurists disagree on whether the term halal covers the first two or the first four of these categories. In recent times, Islamic movements seeking to mobilize the masses and authors writing for a popular audience have emphasized the simpler distinction of halal and haram.
The term halal is particularly associated with Islamic dietary laws and especially meat processed and prepared in accordance with those requirements.
Its product division is divided into two sub-sectors of food and non-food which include cosmetics, pharmaceuticals, leather, etc. and services include banking, tourism, media and entertainment.
Halal is very important to Muslims. Halal certification ensures your products are in adherence with Islamic laws and provides assurance & recognition to Muslim consumers all around the globe.
Halal literally means "permissible" in Arabic and refers to food items that are permissible to consume under Sharia law, whereas Haram (unlawful) refers to any substance not permitted to consume.
Muslims must also ensure that all foods (particularly processed foods), as well as non-food items like cosmetics and pharmaceuticals, are halal. Frequently, these products contain animal by-products or other ingredients that are not permissible for Muslims to eat or use on their bodies.
Foods which are not considered halal for Muslims to consume include blood and intoxicants such as alcoholic beverages. A Muslim who would otherwise starve to death is allowed to eat non-halal food if there is no halal food available. During airplane flights Muslims will usually order kosher food (if halal food is not available) to assure their chosen dish will not have any pork ingredients.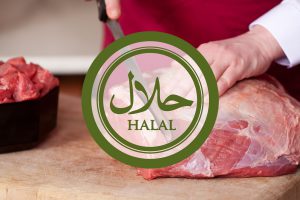 Benefits of ISO implementation:
– Increase customer and consumer confidence
– Increasing the quality of products/services
– Reduce waste and losses in products/services and ultimately reduce costs
– Save on consumables and increase profits
– Planning, implementation of affairs in the form of a predefined international system
– Improve performance, increase productivity and speed in affairs
– Increase efficiency and customer satisfaction
– Reducing the number of complaints
– Improvement and uniformity in the quality of products/services
– Timely delivery of products/services
– Global competition
– Prevent or reduce unexpected events
– Earning points in tenders, obtaining ranks and grades from government organizations, providing evidence in exports
Other benefits are:
– Advertising use in headers, company site and all advertising matters
– Earn points in selecting sample units
– Reduce waste and waste time
– Creating confidence inside and outside the organization
– Transparency of processes and indicators
– Ensuring that customer needs and expectations are met
– Production of product/service with better quality
– Help with more marketing and sales and create demand
– Increasing the productivity and motivation of human resources
– Correcting errors and preventing their recurrence
– Improving communication within the organization
– Prevention of non-compliant product/service production
– Develop sales methods and provide after-sales service