ISO/IWA 2 – International Workshop Agreement – Quality Management Systems – Guidelines for the Application of ISO 9001 in Education
Further details
The IWA 2 Guide Standard helps educational institutions design and implement an ISO 9001 quality management system tailored to the specific conditions and characteristics of such institutions.
The quality management system can be used to control all processes that directly or indirectly affect the educational services that can be provided to ensure that the services provided meet the needs and expectations of the learners and legal authorities.
Implementing the IWA 2 quality management system in an educational center has led to a systematic approach in the organization to identify and analyze the needs and expectations of customers, based on which the educational and training programs of the institute are designed and presented.
ISO/IWA 2 standard application range:
All organizations providing educational services at all levels, including primary schools, middle and high schools, higher education centers, universities, educational institutions, providers
Advantages of implementing quality management system with ISO/IWA 2 approach:
-Establishing the position of the educational organization in the socio-economic environment related to its field of activity
-Ensuring compliance with legal and professional requirements
-Promoting the organization in the community and increasing customer trust
-Prove the commitment of senior managers of the organization to continuously improve their processes and services and improve the scientific and cultural level of society
-Improving the economic situation by reducing low quality costs
IWA 2 provides guidance for a quality management system in educational organizations.
The guidelines contained within IWA 2 do not add to, change or otherwise modify the requirements of ISO 9001, and are not intended for use in contracts for conformity assessment or for certification.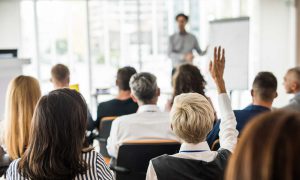 Benefits of ISO implementation:
– Increase customer and consumer confidence
– Increasing the quality of products/services
– Reduce waste and losses in products/services and ultimately reduce costs
– Save on consumables and increase profits
– Planning, implementation of affairs in the form of a predefined international system
– Improve performance, increase productivity and speed in affairs
– Increase efficiency and customer satisfaction
– Reducing the number of complaints
– Improvement and uniformity in the quality of products/services
– Timely delivery of products/services
– Global competition
– Prevent or reduce unexpected events
– Earning points in tenders, obtaining ranks and grades from government organizations, providing evidence in exports
– Advertising use in headers, company site and all advertising matters
– Earn points in selecting sample units
– Reduce waste and waste time
– Creating confidence inside and outside the organization
– Transparency of processes and indicators
– Ensuring that customer needs and expectations are met
– Production of product/service with better quality
– Help with more marketing and sales and create demand
– Increasing the productivity and motivation of human resources
– Correcting errors and preventing their recurrence
– Improving communication within the organization
– Prevention of non-compliant product/service production
– Develop sales methods and provide after-sales service