ISO 14001 – Environmental Management System
Further details
ISO 14001 – Environmental Management System (EMS) provides requirements for organizations to minimize pollution and damage to their environment in order to minimize environmental failures and damages. In 1993, the International Organization for Standardization decided to formulate an international standard to integrate organizations in the field of controlling and to reduce environmental damages, and in 1996 the first category of this standard was published. ISO 14001 is a general standard that any organization can adopt regardless of the type of activity and size.
ISO 14001 (Environmental Management System) is a widely recognized international standard which specifies the requirements for organizations that want to enhance their environmental performance and increase their operational efficiency. The framework that is based on ISO 14001 will help organizations manage their short-term and long-term processes through the use of efficient resources, which will have a positive impact on the environment.
Environmental Management should be a priority for every organization, regardless of its size or industry. Issues including climate change, ozone layer depletion, atmospheric pollution, soil and groundwater contamination, and the disposal of hazardous wastes should be the main concerns of governments, industries and the general public on a global level. ISO 14001 provides guidelines on how to establish policies and procedures, which will lead to a better environmental performance. These policies will help you in maintaining and controlling environmental impacts and legal compliance.
By being certified against ISO 14001, you will prove to your customers and stakeholders that you are aware of the environmental obligations. Moreover, you will be implementing a system which not only reduces environmental impacts but also reduces costs and increases efficiency within the organization. With ISO 14001 your organization will gain a worldwide recognition which will enable you to grow your business in a sustainable manner.
ISO 14001 (Environmental Management System), from a strategic point of view, addresses environmental issues and requires organizations to incorporate this into their strategic planning. In addition to environmental concerns being one of the concerns of today's world, this attitude towards this standard can be effective in the area of ​​profitability and sustainable economic development.
Given the views of stakeholders and international and national laws, risk-based attitudes and the creation of an environmental management culture within the organization are among the changes that are considered to be in line with recent changes to ISO 9001 in this standard. The major difference between the new edition and the previous one is the environmental impact of the product life cycle and the discussion of waste and recycling.
ISO14001 addresses the most important environmental issues of the day such as prevention of climate change, reduction of fossil fuel consumption, biodiversity conservation and ecosystems.
Advantages and benefits of Environmental Management System :
-Improve your career opportunities in the Environmental industry
-Minimize environmental impact
-Increase environmental awareness within the organization
-Reduce the organization's  costs and waste production
-Enhance the organization's profile and integrity
-Increase the profits
-Ensuring environmental protection "locally, nationally, regionally and globally"
-Improve management practices, in particular promoting environmental management activities and improving internal and external communication
-World-class entry into environmental management systems will create comprehensive agreement and create credibility and acceptability.
-Reduce consumption of natural resources and raw materials
-Reducing energy consumption
-Reduce waste and waste and use recycling methods
-Increased compliance with environmental regulations
-Emergency Preparedness and Response
-Reduce complaints, penalties and penalties
-Delete rework
-Improve productivity through the use of human, natural, economic and productivity of goods and services
-Improving safety and health
-Improving the quality of the natural and human environment and achieving sustainable development
ISO 14001 specifies the requirements for an environmental management system that an organization can use to enhance its environmental performance. ISO14001 is intended for use by an organization seeking to manage its environmental responsibilities in a systematic manner that contributes to the environmental pillar of sustainability.
ISO14001 helps an organization achieve the intended outcomes of its environmental management system, which provide value for the environment, the organization itself and interested parties.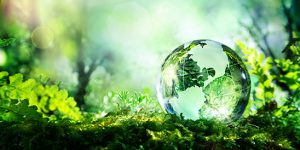 Benefits of ISO implementation:
– Increase customer and consumer confidence
– Increasing the quality of products/services
– Reduce waste and losses in products/services and ultimately reduce costs
– Save on consumables and increase profits
– Planning, implementation of affairs in the form of a predefined international system
– Improve performance, increase productivity and speed in affairs
– Increase efficiency and customer satisfaction
– Reducing the number of complaints
– Improvement and uniformity in the quality of products/services
– Timely delivery of products/services
– Global competition
– Prevent or reduce unexpected events
– Earning points in tenders, obtaining ranks and grades from government organizations, providing evidence in exports
Other benefits are:
– Advertising use in headers, company site and all advertising matters
– Earn points in selecting sample units
– Reduce waste and waste time
– Creating confidence inside and outside the organization
– Transparency of processes and indicators
– Ensuring that customer needs and expectations are met
– Production of product/service with better quality
– Help with more marketing and sales and create demand
– Increasing the productivity and motivation of human resources
– Correcting errors and preventing their recurrence
– Improving communication within the organization
– Prevention of non-compliant product/service production
– Develop sales methods and provide after-sales service