ISO 50001 – Energy Management System
Further details
As an international standard, ISO 50001 specifies the requirements for organizations to develop, implement, and improve Energy Management Systems. This allows organizations to follow a specific framework that helps them achieve continual improvement in energy performance, efficiency, usage, and consumption. This framework specifies the measurements, documents, and reports, which enable organizations to monitor the progress of their processes and employees towards energy performance.
ISO 50001 requires organizations to establish new policies for an efficient use of energy, to set aims and objectives to meet those policies and review their impacts; genuinely attempting to achieve continuous improvements of energy management
ISO 50001 (Energy Management System) specifies requirements for establishing, implementing, maintaining and improving an energy management system (EnMS). The intended outcome is to enable an organization to follow a systematic approach in achieving continual improvement of energy performance and the EnMS.
ISO 50001:
a) is applicable to any organization regardless of its type, size, complexity, geographical location, organizational culture or the products and services it provides;
b) is applicable to activities affecting energy performance that are managed and controlled by the organization;
c) is applicable irrespective of the quantity, use, or types of energy consumed;
d) requires demonstration of continual energy performance improvement, but does not define levels of energy performance improvement to be achieved;
e) can be used independently, or be aligned or integrated with other management systems.
ISO 50001 (Energy Management System) improves the empowerment of organizations to deploy systems and processes needed to improve energy performance, including efficiency, utilization and energy consumption.
Implementation of ISO50001 is intended to guide organizations to reduce greenhouse gas emissions, energy costs and other environmental impacts through systematic energy management. This standard applies to all organizations, regardless of type, size, geographic, social, and cultural conditions. Successful deployment of this standard depends on commitment at all levels and activities of the organization, especially senior management.
ISO 50001 (Energy Management System) specifies the requirements of an energy management system for the formulation and development of an energy policy, the formulation of macroeconomic goals and related action plans that include legal requirements and information on clear energy consumption.
The energy management system enables the organization to take policy steps to take action to improve its energy performance and demonstrate compliance with the requirements of this standard. The utilization and usage of this standard can be organized in a way that is tailored to the requirements of the organization, including system complexity, amount of documentation and resources, and is applicable to activities under the control of the organization.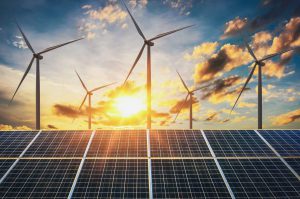 Benefits of ISO implementation:
– Increase customer and consumer confidence
– Increasing the quality of products/services
– Reduce waste and losses in products/services and ultimately reduce costs
– Save on consumables and increase profits
– Planning, implementation of affairs in the form of a predefined international system
– Improve performance, increase productivity and speed in affairs
– Increase efficiency and customer satisfaction
– Reducing the number of complaints
– Improvement and uniformity in the quality of products/services
– Timely delivery of products/services
– Global competition
– Prevent or reduce unexpected events
– Earning points in tenders, obtaining ranks and grades from government organizations, providing evidence in exports
– Advertising use in headers, company site and all advertising matters
– Earn points in selecting sample units
– Reduce waste and waste time
– Creating confidence inside and outside the organization
– Transparency of processes and indicators
– Ensuring that customer needs and expectations are met
– Production of product/service with better quality
– Help with more marketing and sales and create demand
– Increasing the productivity and motivation of human resources
– Correcting errors and preventing their recurrence
– Improving communication within the organization
– Prevention of non-compliant product/service production
– Develop sales methods and provide after-sales service