ISO 13485 – Medical Devices – Requirements for Regulatory Purposes
Further details
As an international standard, ISO 13485 (Medical Devices Management System) determines the requirements for the medical devices industry. This standard was established to be used by companies during the life cycle of medical devices, from the production to post-production, including decommission and disposal. However, ISO 13485 can also be operated by other parties such as certification bodies which can assist in the certification processes. ISO 13485 serves as a tool for organizations to develop and retain their processes efficiently. Organizations that are striving for continuous improvement will benefit from this standard by being able to provide safe and competent medical devices and achieve the trust of customers.
Attaining the necessary knowledge and skills to operate an ISO 13485 framework demonstrates your commitment to helping your company ensure continuous improvement and better work processes. It also indicates that you understand the importance of the safety and performance of medical devices and how a medical devices quality management system can assure just that, consequently leading to customer satisfaction. Similarly, it can introduce you to new opportunities, such as working for large companies that offer quality products and services. These companies will value your knowledge and expertise on this standard, while enabling you to maximize your earning potential.
ISO 13485 (Medical Devices Management System) specifies requirements for a quality management system where an organization needs to demonstrate its ability to provide medical devices and related services that consistently meet customer and applicable regulatory requirements. Such organizations can be involved in one or more stages of the life-cycle, including design and development, production, storage and distribution, installation, or servicing of a medical device and design and development or provision of associated activities (e.g. technical support). ISO13485 can also be used by suppliers or external parties that provide product, including quality management system-related services to such organizations.
Requirements of ISO 13485 are applicable to organizations regardless of their size and regardless of their type except where explicitly stated. Wherever requirements are specified as applying to medical devices, the requirements apply equally to associated services as supplied by the organization.
The processes required by ISO13485 that are applicable to the organization, but are not performed by the organization, are the responsibility of the organization and are accounted for in the organization's quality management system by monitoring, maintaining, and controlling the processes.
If applicable regulatory requirements permit exclusions of design and development controls, this can be used as a justification for their exclusion from the quality management system. These regulatory requirements can provide alternative approaches that are to be addressed in the quality management system. It is the responsibility of the organization to ensure that claims of conformity to ISO 13485 reflect any exclusion of design and development controls.
Medical science has made tremendous progress during the 20th and 21st centuries, much of it due to the rapid advancement of technology and the invention of advanced medical equipment. Medical equipment is one of the most sensitive tools that human life and health is directly related to its functions, so the World Organization for Standardization (ISO) has commissioned Technical Committee No. 210 (TC 210) to develop a quality management standard for medical equipment. It formulated the ISO 13485 standard, and the European Union developed the EN 46000.
The ISO 13485 (Medical Devices Management System) is based on the ISO 9001 standard and uses exactly the same structure, but special requirements for medical equipment have been added to the requirements of each paragraph. The ISO 13485 standard, as an ISO 9001-related standard, outlines the requirements for a quality management system in the design, development, production, assembly, and after-sales service of a variety of medical equipment. This standard takes into account all the requirements of Good Manufacturing Practices (GMP) widely used in these industries. The audit process based on ISO 13485 is similar to ISO 9001, and all general documentation of the quality management system is reviewed during the audit.
Proving a comprehensive quality management system based on ISO 13485 for medical equipment manufacturers can be an important step in obtaining a CE logo for their products.
ISO 13485 Medical devices – Quality management systems focuses on a quality management system in the design, development, production, assembly, after-sales service and distribution of medical equipment to facilitate the receipt of CE mark, increase product quality and reduce costs.
This standard implements the ISO 13485 standard requirements for the medical equipment industry in an integrated manner. The medical equipment industry, such as the automotive industry, the food industry and the oil industry, have developed special requirements for the quality management system in this field due to their special importance.
The purpose of implementing ISO 13485 is to create coordination in the requirements of the rules and regulations related to medical equipment for quality management systems.
This international standard defines the requirements of a quality management system for an organization that needs to prove its ability to meet customer needs and the rules of medical and service equipment.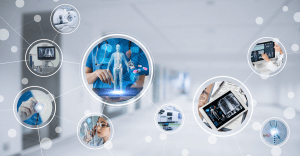 Benefits of ISO implementation:
– Increase customer and consumer confidence
– Increasing the quality of products/services
– Reduce waste and losses in products/services and ultimately reduce costs
– Save on consumables and increase profits
– Planning, implementation of affairs in the form of a predefined international system
– Improve performance, increase productivity and speed in affairs
– Increase efficiency and customer satisfaction
– Reducing the number of complaints
– Improvement and uniformity in the quality of products/services
– Timely delivery of products/services
– Global competition
– Prevent or reduce unexpected events
– Earning points in tenders, obtaining ranks and grades from government organizations, providing evidence in exports
– Advertising use in headers, company site and all advertising matters
– Earn points in selecting sample units
– Reduce waste and waste time
– Creating confidence inside and outside the organization
– Transparency of processes and indicators
– Ensuring that customer needs and expectations are met
– Production of product/service with better quality
– Help with more marketing and sales and create demand
– Increasing the productivity and motivation of human resources
– Correcting errors and preventing their recurrence
– Improving communication within the organization
– Prevention of non-compliant product/service production
– Develop sales methods and provide after-sales service