ISO 22483 – Tourism and Related Services – Hotels – Service requirements
Further details
The ISO standard in the field of tourism industry and hotels is known as ISO 22483 .
ISO 22483 (Hotels Services Requirements) is related to tourism, hotel standards, passenger accommodation, and tourism and so on.
ISO 22483 (Hotels Services Requirements) establishes quality requirements and recommendations for hotels regarding staff, service, events, entertainment activities, safety and security, maintenance, cleanliness, supply management and guest satisfaction.
The requirements are applicable regardless of their classification and category, and whether the services are provided directly by internal staff or by a subcontractor.
Time to provide tour and accommodation services:
The time of providing tour services and accommodation of passengers is one of the factors that have been audited by this ISO standard, and reducing this time and process is very effective in receiving ISO 22483 .
Quality of tourism and hotel management:
The quality of tourism as well as the services provided by hotels is another factor that is considered in obtaining ISO 22483 .
Manpower:
Also, the resources and manpower used in the tourism industry are another issue that is being audited by ISO and should be addressed in the course of receiving ISO 22483 .
Tourism organizations and offices and hotels that apply for the ISO 22483 certification must have accurate integration and classification and optimize their documentation.
Needs assessment, planning, and implementation, along with the effectiveness of other tourism tours, are things to consider.
In particular, the training of human resources and staff of the Tourism Organization in a way that brings their performance and level of knowledge in this field closer to the global standard, you have the requirements of the ISO 22483 .
Words Defined in ISO 22483 Certificate:
-Quality: Quality is the degree to which requirements are met by a set of inherent characteristics.
-Continuous improvement: Increases customer satisfaction and other stakeholders.
-Customer Satisfaction: Customer perception of the degree to which customer requirements have been met.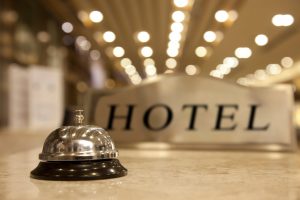 Benefits of ISO implementation:
– Increase customer and consumer confidence
– Increasing the quality of products/services
– Reduce waste and losses in products/services and ultimately reduce costs
– Save on consumables and increase profits
– Planning, implementation of affairs in the form of a predefined international system
– Improve performance, increase productivity and speed in affairs
– Increase efficiency and customer satisfaction
– Reducing the number of complaints
– Improvement and uniformity in the quality of products/services
– Timely delivery of products/services
– Global competition
– Prevent or reduce unexpected events
– Earning points in tenders, obtaining ranks and grades from government organizations, providing evidence in exports
– Advertising use in headers, company site and all advertising matters
– Earn points in selecting sample units
– Reduce waste and waste time
– Creating confidence inside and outside the organization
– Transparency of processes and indicators
– Ensuring that customer needs and expectations are met
– Production of product/service with better quality
– Help with more marketing and sales and create demand
– Increasing the productivity and motivation of human resources
– Correcting errors and preventing their recurrence
– Improving communication within the organization
– Prevention of non-compliant product/service production
– Develop sales methods and provide after-sales service