ISO 13569 – Financial Services – Information Security Guidelines
Further details
Entitled Financial Services Management System, ISO/TR 13569 will help the financial services industry, which includes financial services organizations, software developers, companies, government offices, and legislators who are exchanging messages.
The rapid growth in the number and nature of financial transactions since the 1990s has led to an increase in the scale and distortion of numbers within the financial industry, which can be achieved through the implementation of ISO 13569 standard, a stable financial system in the collections.
ISO 13569 provides guidelines on the development of an information security program for institutions in the financial services industry. It includes discussion of the policies, organization and the structural, legal and regulatory components of such a program.
Considerations for the selection and implementation of security controls, and the elements required to manage information security risk within a modern financial services institution are discussed. Recommendations are given that are based on consideration of the institutions' business environment, practices and procedures.
Included in this guidance ( ISO 13569 ) is a discussion of legal and regulatory compliance issues, which should be considered in the design and implementation of the program.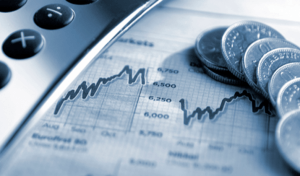 Benefits of ISO implementation:
– Increase customer and consumer confidence
– Increasing the quality of products/services
– Reduce waste and losses in products/services and ultimately reduce costs
– Save on consumables and increase profits
– Planning, implementation of affairs in the form of a predefined international system
– Improve performance, increase productivity and speed in affairs
– Increase efficiency and customer satisfaction
– Reducing the number of complaints
– Improvement and uniformity in the quality of products/services
– Timely delivery of products/services
– Global competition
– Prevent or reduce unexpected events
– Earning points in tenders, obtaining ranks and grades from government organizations, providing evidence in exports
– Advertising use in headers, company site and all advertising matters
– Earn points in selecting sample units
– Reduce waste and waste time
– Creating confidence inside and outside the organization
– Transparency of processes and indicators
– Ensuring that customer needs and expectations are met
– Production of product/service with better quality
– Help with more marketing and sales and create demand
– Increasing the productivity and motivation of human resources
– Correcting errors and preventing their recurrence
– Improving communication within the organization
– Prevention of non-compliant product/service production
– Develop sales methods and provide after-sales service