ISO 17100 – Translation Services Management System
Further details
The ISO 17100 (Translation Services) standard provides the requirements for key processes, resources, and other aspects necessary for the quality delivery of translation services within a specific applicable framework.
the ISO 17100 (Translation Services) standard is a requirement for processes and resources that affect the quality of translation services. ISO 17100 has been prepared by the Technical Committee of the International Organization for Standardization (ISO / TC 37) based on the terms and resources of language and content in the SC 5 subcommittee in terms of translation, interpretation and related technology.
The purpose of ISO 17100 standard is to provide translation services in any size and volume. Although compliance with the required standards is necessary, the methods can vary depending on the volume of the translation and the complexity of the transcript. Other sections of the standard address review and control of a translation, correction, and feasibility study of translated texts, and finally analyze translation feedback at the end of the project.
Advantages and application of ISO 17100:
1. Increase the quality of translation services
2. Assisting translation agencies to achieve an efficient management system
3. Reduce costs
ISO 17100 provides requirements for the core processes, resources, and other aspects necessary for the delivery of a quality translation service that meets applicable specifications.
Application of ISO 17100 also provides the means by which a translation service provider (TSP) can demonstrate conformity of specified translation services to ISO 17100 and the capability of its processes and resources to deliver a translation service that will meet the client's and other applicable specifications.
Applicable specifications can include those of the client, of the TSP itself, and of any relevant industry codes, best-practice guides, or legislation.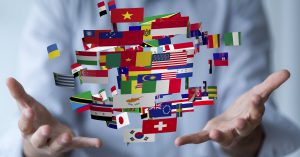 Benefits of ISO implementation:
– Increase customer and consumer confidence
– Increasing the quality of products/services
– Reduce waste and losses in products/services and ultimately reduce costs
– Save on consumables and increase profits
– Planning, implementation of affairs in the form of a predefined international system
– Improve performance, increase productivity and speed in affairs
– Increase efficiency and customer satisfaction
– Reducing the number of complaints
– Improvement and uniformity in the quality of products/services
– Timely delivery of products/services
– Global competition
– Prevent or reduce unexpected events
– Earning points in tenders, obtaining ranks and grades from government organizations, providing evidence in exports
– Advertising use in headers, company site and all advertising matters
– Earn points in selecting sample units
– Reduce waste and waste time
– Creating confidence inside and outside the organization
– Transparency of processes and indicators
– Ensuring that customer needs and expectations are met
– Production of product/service with better quality
– Help with more marketing and sales and create demand
– Increasing the productivity and motivation of human resources
– Correcting errors and preventing their recurrence
– Improving communication within the organization
– Prevention of non-compliant product/service production
– Develop sales methods and provide after-sales service