Organic Production and Packaging System
Further details
Organic certification is a certification process for producers of organic food and other organic agricultural products. In general, any business directly involved in food production can be certified, including seed suppliers, farmers, food processors, retailers and restaurants. A lesser known counterpart is certification for organic textiles (or organic clothing) that includes certification of textile products made from organically grown fibres.
Requirements vary from country to country, and generally involve a set of production standards for growing, storage, processing, packaging and shipping that include:
avoidance of synthetic chemical inputs (e.g. fertilizer, pesticides, antibiotics, food additives), irradiation, and the use of sewage sludge;
avoidance of genetically modified seed;
use of farmland that has been free from prohibited chemical inputs for a number of years (often, three or more);
for livestock, adhering to specific requirements for feed, housing, and breeding;
keeping detailed written production and sales records (audit trail);
maintaining strict physical separation of organic products from non-certified products;
undergoing periodic on-site inspections.
In some countries, certification is overseen by the government, and commercial use of the term organic is legally restricted. Certified organic producers are also subject to the same agricultural, food safety and other regulations that apply to non-certified producers.
Certified organic foods are not necessarily pesticide-free, as certain pesticides are allowed.
Experts believe that the use of organic products both in the short and long term has a great impact on increasing health.
Natural food is produced without the intervention of pesticides and chemical fertilizers. In fact, this method is a method of agriculture in which chemical fertilizers are not used in any of the stages of planting, harvesting, collection and packaging of agricultural products.
However, these products because of being unknown, they were only available in small shops or in local markets, but in recent years it has been widely available in most stores in European and American countries. It declares that, organic food consisted only of fresh vegetables, and the first consumers to use organic food were looking for food that was produced without the use of chemicals.
In order to promote the consumption of organic food, certification bodies have provided special services for the producers of these products, who can enter the world markets by receiving an organic certificate and using its logo on their products.
There are three types of farms defined in an organic system
-Agricultural Farm (Agriculture and Gardening)
-Fisheries Farm (Fisheries Production)
-Livestock and poultry farm (meat and laying hens)
From an environmental perspective, fertilizing, overproduction, and the use of pesticides in conventional farming may negatively affect ecosystems, biodiversity, groundwater, and drinking water supplies. These environmental and health issues are intended to be minimized or avoided in Natural food farming.
Demand for organic foods is primarily driven by consumer concerns for personal health and the environment. Research shows that even highly processed organic foods such as pizza, ice cream or cereal can be perceived as healthier than the non-organic versions, depending on the marketing messages that are used to promote them.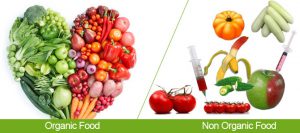 Benefits of ISO implementation:
– Increase customer and consumer confidence
– Increasing the quality of products/services
– Reduce waste and losses in products/services and ultimately reduce costs
– Save on consumables and increase profits
– Planning, implementation of affairs in the form of a predefined international system
– Improve performance, increase productivity and speed in affairs
– Increase efficiency and customer satisfaction
– Reducing the number of complaints
– Improvement and uniformity in the quality of products/services
– Timely delivery of products/services
– Global competition
– Prevent or reduce unexpected events
– Earning points in tenders, obtaining ranks and grades from government organizations, providing evidence in exports
– Advertising use in headers, company site and all advertising matters
– Earn points in selecting sample units
– Reduce waste and waste time
– Creating confidence inside and outside the organization
– Transparency of processes and indicators
– Ensuring that customer needs and expectations are met
– Production of product/service with better quality
– Help with more marketing and sales and create demand
– Increasing the productivity and motivation of human resources
– Correcting errors and preventing their recurrence
– Improving communication within the organization
– Prevention of non-compliant product/service production
– Develop sales methods and provide after-sales service