ISO 31000 – Risk Management System – Guidelines
Further details
Organizations that effectively manage risk protect themselves and are successful in growing their business. The challenge of any activity is to combine good practices in day-to-day operations with using them in more aspects of organizational activity.
Current procedures and processes for risk management in many organizations include components of risk management, and many organizations have already chosen a formal risk management process for certain types of risk or situation. In such cases, the organization can make a decision based on the critical review of procedures and processes in the light of this standard.
ISO 31000 provides guidelines on managing risk faced by organizations. The application of these guidelines can be customized to any organization and its context.
ISO 31000 provides a common approach to managing any type of risk and is not industry or sector specific.
ISO 31000 can be used throughout the life of the organization and can be applied to any activity, including decision-making at all levels.
The purpose of developing this standard is to provide general principles and guidelines for risk management. This standard can be used by any public, private or social enterprise, association, group or individual.
By implementing the principles and guidelines of ISO 31000 in your organization, you can improve your operational efficiency and gain the trust of the government and shareholders and reduce casualties.
This international standard also helps you strengthen your health and safety performance and provides a strong foundation for decision-making and encouraging active management in all areas.
As the threat of various risks to governments, organizations, and the general public increases, how can a simple new standard make our future safer?
Risk comes from a variety of sources, including uncertainty about financial markets, threats from project failures (during design, development or production), legal debts, credit risk, accidents, natural causes and disasters, and can be costly. Such are the devastating floods in India and Bangladesh and Hurricane Irma in the Caribbean.
Given the past and the lessons we have learned from it, risk can be turned into an opportunity. In Japan, for example, the constant threat of earthquakes and severe sea storms has led to the development of one of the world's most complex emergency management systems. The general scope of ISO 31000 The first standard of risk management standards is not only developed for a specific group of industries, management systems or specific domain issues, but also provides the optimal action structure and guidelines for action in all areas of risk management.
Latin America can be called a region that has the benefits of ISO 31000. The issue of risk management in this new area is growing significantly, so that organizations are actively using this standard in their public management systems.
Cooperation and participation in this area is important, and developing a cohesive culture is not an easy task, but ISO 31000 is a major step in this direction that can be effective in understanding the causes and determining threats to reduce their impact in the future.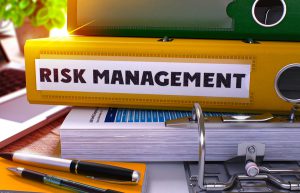 Benefits of ISO implementation:
– Increase customer and consumer confidence
– Increasing the quality of products/services
– Reduce waste and losses in products/services and ultimately reduce costs
– Save on consumables and increase profits
– Planning, implementation of affairs in the form of a predefined international system
– Improve performance, increase productivity and speed in affairs
– Increase efficiency and customer satisfaction
– Reducing the number of complaints
– Improvement and uniformity in the quality of products/services
– Timely delivery of products/services
– Global competition
– Prevent or reduce unexpected events
– Earning points in tenders, obtaining ranks and grades from government organizations, providing evidence in exports
– Advertising use in headers, company site and all advertising matters
– Earn points in selecting sample units
– Reduce waste and waste time
– Creating confidence inside and outside the organization
– Transparency of processes and indicators
– Ensuring that customer needs and expectations are met
– Production of product/service with better quality
– Help with more marketing and sales and create demand
– Increasing the productivity and motivation of human resources
– Correcting errors and preventing their recurrence
– Improving communication within the organization
– Prevention of non-compliant product/service production
– Develop sales methods and provide after-sales service